Instagram has been one of the fastest-growing social networks, and marketers now realize the potential of this platform. Businesses are paying more attention to growing on this platform and boosting their campaigns.
However, for one, it's vital to keep up with the trends and adapt their strategies in the marketing arena if they want to stay ahead in the game. In 2023, marketers will have double the workload to keep up with what's trending on this platform and hiring social media marketing services can help you generate unique content on Instagram. Keeping that in mind, we have created a guide of 19 content ideas for Instagram and listed down popular content types to follow in 2023.
Share memes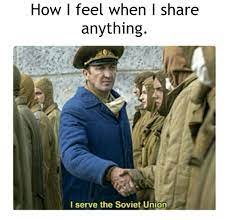 As the world becomes increasingly connected, brands are finding innovative ways to reach their target audiences.
One way of doing so on Instagram is through memes. Memes are funny, shareable images or videos that often have a clever or humorous caption. They can help brands seem more human and approachable, making people more likely to engage with them.
Ask questions
If you're looking to increase engagement on your Instagram account, one of the best things you can do is start asking questions to your audience.
It not only gets them thinking and interacting with your content but also helps you get to know them better. Asking questions is a great way to figure things out and develop new content marketing ideas for Instagram that resonate with your audience.
Share your work culture and environment.
People want to work for companies with the positive, supportive work culture. By sharing photos and videos of your company culture on Instagram, you can show potential employees what your company is all about. Showcasing your work environment will help you attract top talent and retain the existing ones.
Celebrities and Influencer marketing
Another big trend that will continue to grow on Instagram is influencer marketing. Influencers have already taken over Instagram, and we expect they will only become more prevalent in the coming years. You can partner up with influencers to promote your products and appear in the feed of a wider audience.
Videos
Videos are an engaging and visually appealing way to reach potential customers, especially on Instagram. They can be used to tell a story, showcase a product, or provide an update on what the brand is up to. Additionally, videos tend to be more shareable than other types of content, so they have the potential to reach more spectators.
Collaborate
You can become more visible by teaming up with other like-minded brands on Instagram. There are two options for doing so; by simply reposting content from other brands that your followers might enjoy or by teaming up with other brands and creating original content.
These two great ways will introduce your followers to new brands and products while providing valuable content for your feed.
Client's success stories
First and foremost, posting client success stories or user-generated content helps build trust and credibility. When potential customers see that other people have had success with a product or service, they are more likely to be interested in trying it themselves.
Client success stories can also be a great way to generate leads. Showcasing how another person has benefited from a product or service will make your customers more likely to be excited.
Product photographs
Sharing photographs of your products or best-selling items is a great way to showcase your products and get people interested in your offer. It also helps to establish brand awareness and create a buzz around your products. You can all share your product in action with a video to stand out.
Proven stats and results
When people see that a brand is transparent about its statistics, they are more likely to believe it is honest and trustworthy. Additionally, posting numbers and statistics can help brands to establish themselves as experts in their field. So, this is something you add to your checklist.
Promotions And Offers
Instagram has a large and engaged user base, with over 1 billion monthly active users. It provides brands with a large potential audience for their promotions and offers. Additionally, it is a highly visual platform, which makes it ideal for promoting products and services. It's always a good idea to occasionally promote special offers or promotions.
Sneak peek behind the scenes
When customers see behind-the-scenes of brands working, they feel closer to the brand. If they can see the people and the process behind the product, it makes the brand more relatable and approachable. BTS content can convey your brand story more engagingly to create an emotional connection with the audience.
A Motivational Quotation
One way brands can catch their eyes on Instagram is by posting motivational content. It can help inspire and engage your followers, and it can also help to build a positive association with your brand.
A Popular Reel
One of the most terrific features on Instagram is reels. But, many brands need to realize how it can help them promote their products or services. Reels are short, attention-grabbing videos perfect for promoting products or services, enabling you to drive more traffic to your Instagram pages.
Showcase your online store
You can show off your products creatively and engagingly by demonstrating your online store. It will help to build brand awareness and encourage people to visit your store.
In addition, a walkthrough of your store can help to build confidence in your brand. Showing your store off gives people a better idea of what to expect when they visit.
Post Games
Posting game challenges helps brands increase engagement and reach. When a challenge is posted, followers are likelier to interact with the content and share it with their friends. It can lead to more sales and more brand awareness.
Social Values
Sharing the social values, you feel the most connected to can help you connect with your target audience on a deeper level. By aligning your brand with social values, you can show that you care about the same things as your customers. Posting about social values will eventually help you stand out and drive more sales.
Introduce Your Team
Introducing your team may create a sense of transparency and trust between your brand and your audience. It helps humanize your brand, making it more relatable and approachable. Finally, it helps to create a sense of community and belonging among your followers.
Festive Posts
Posting festive content is a great way to create a sense of community around your brand. Instagram is the perfect platform for sharing festive content because it is highly visual and engaging. It will also make your feed look more alive.
FAQs
Posting FAQs allows brands to provide more information about their products or services in a concise format. It helps to address any questions or concerns that customers may have about the product or service.
Conclusion
Playing with different types of content on Instagram is important if you don't want to be portrayed as boring. To stay ahead of the curve on Instagram, you must keep an eye out for content and Instagram hashtags trends.
The above-mentioned content ideas for Instagram have been successfully helping brands grow on Instagram, so make sure to incorporate them into your strategy.