Search engine optimization is a highly technical process that requires a vast amount of knowledge. With the recent updates in the world of SEO, it has become crucial to stay updated. Gathering information and using it effectively is very crucial when it comes to ensuring the growth and success of your website.
When you want to know everything about SEO, there's no better place to look than blogs. Thankfully, there are a lot of great SEO blogs to follow to get the information you need.
In this article, we've collected the 10 best SEO blogs on the web, from established experts to up-and-coming writers.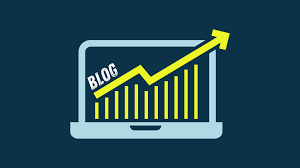 Search Engine Journal
To stay up-to-date on the latest search engine news and tips, you need to follow the Search Engine Journal blog.
Search Engine Journal blog covers everything from the latest Google algorithm updates to SEO tips and tricks. Plus, the Search Engine Journal team is always on top of the latest industry news, so you can trust that you're getting the most accurate and up-to-date information.
The blog features everything from the latest news to tips to optimizing your website for better search engine ranking. This is the best industry blog that helps SEO experts to improve their professional SEO services and keep them updated.
Moz
If you are serious about keeping your website up to date with the latest SEO updates and trends, Moz blog is your place to go!
Moz is one of the most trusted authorities on SEO, and their blog is always full of actionable tips and advice that can help you improve your website's ranking in search engine results pages.
In addition to staying up to date on SEO trends, Moz blog also comes up with information on new features and updates, ensuring you're getting all the benefits.
Backlinko
Staying ahead of the curve of SEO is as simple as following the Backlinko blog. This blog is run by Brian Dean, considered one of the top experts in the field. He regularly posts detailed articles about the latest trends regarding what's happening with search engines and how to take advantage of them for your website.
By following Backlinko, you can stay up-to-date on all the latest trends and changes in the SEO world and ensure that your website is always optimized for search engines.
What's more, Brian is always happy to answer questions from his readers. So if you have any questions about SEO, chances are you'll find the answer on Backlinko.
Neil Patel's blog
Neil Patel is a world-renowned authority on SEO and online marketing. He is the founder of two multi-million dollar companies, Crazy Egg and KISSmetrics. He has also been recognized as one of the top 100 entrepreneurs under age 35 by the United Nations.
Neil Patel constantly tests new SEO strategies and is always one of the first to report any major changes or updates. His blog is an invaluable resource for anyone serious about ranking their website high in search engines. To stay updated on the latest SEO trends, you must follow Neil Patel's blog.
Google search central blog
If you're serious about improving your website's SEO, you must stay up-to-date with the latest industry news and best practices. And there's no better place to stay informed than the Google Search Central Blog.
The Google Search Central Blog is packed with valuable tips, insights, and advice from Google's search experts. By following the blog, you'll understand how Google's search algorithms work and how you can use that knowledge to improve your SEO efforts.
In addition, the Google Search Central Blog is a great resource for keeping up with the latest changes to the search landscape. Fact how Google is constantly making changes to its algorithms and policies, this blog is the best place to stay informed about those changes.
Marketo
Marketo the blog is constantly updated with fresh content, which is essential for any website that wants to rank high in search engine results pages.
Second, the blog covers a wide range of topics related to SEO, including tips and tricks, news and updates, and case studies. It makes it an invaluable resource for anyone looking to stay up-to-date on the latest SEO trends. Third, the Marketo blog is written by some of the top SEO experts, so you can be sure that you're getting accurate and up-to-date information. Fourth, the blog is free to access so that you can benefit from its insights and advice immediately.
So if you're serious about improving your website's SEO in 2023, bookmark the Marketo blog and check back often for new and useful information.
Deep Crawl (Now Lumar.io)
DeepCrawl's blog is yet another best resources for SEO in 2023. From technical tips to thought-leadership pieces, the DeepCrawl blog has everything you need to stay on top!
What sets DeepCrawl's blog apart from the rest is its commitment to quality content. Their expert writers and SEO specialists produce informative and actionable articles. Aside from the information about Google's latest modifications and algorithms, you'll also get helpful hints on making the most of these!
Cognitive SEO blog
If you're in search engine optimization (SEO), you know how important it is to stay up-to-date on the latest trends. After all, the SEO landscape is constantly changing, and what worked last year may not work this year. That's why the Cognitive SEO blog is dedicated to delivering the best information to you!
Whether you're just getting started with SEO or a seasoned pro, you'll find valuable insights on the Cognitive SEO Blog. If you're looking to stay ahead of the curve, you can take advantage of checking out their blog!
Yoast blog
For starters, the Yoast blog has a lot of high-quality content related to SEO that is updated regularly. If you keep up with them, your website will always have fresh and relevant content, which is a key factor in achieving a good ranking in search engines.
No matter if you're looking for beginner's guides or the latest modifications and their impacts, Yoast blog is sure to have the answer to your queries.
Searchmetrics blog
Last but not least, the Searchmetrics blog is certainly worth reading. Most of their content is focused on SEO metrics, technical SEO, Google's working, and algorithms, and they are truly a gem to get guidance on improving your site's SEO.
From beginners to intermediates to pros, Searchmetrics makes sure to take care of everyone's SEO needs. Their unwrapping the secrets of SEO is one of our favorite sections that hosts some great information and myths around SEO.
Pentra SEO Blog
Pentra SEO blog deepens into SEO concepts with the help of experienced SEO experts generating organic growth for global companies. It talks about basic SEO concepts to an advanced level and publishes content on the latest Google SEO algorithms to help you optimize according to them. You can follow this blog for some practical SEO knowledge.
Conclusion
To strive in the ever-evolving world of SEO and the internet, one needs to keep up with the latest news and information. For that, following the best blogs is the best solution! Bookmark these sites to boost your rankings in the search engines.