If you are using online business directories and local citations to capture organic traffic for your local business and still not generating enough online or store foot traffic like you used to, you should probably stick to the end of this article.
In this article, you will learn why even after applying every effective local SEO strategy and how to do NAP optimization, what to do if your NAP profiles are not appearing on local search results.
First, let's understand NAP and its influence on your local search rankings an.
What is NAP in Local SEO?
NAP refers to Name, Address, and Phone number. Entering your NAP data in business listings, online directories, social networks, and other websites becomes your NAP profile. Citations are most important in local SEO as your NAP data is optimized to appear in local search results.
Google determines your local ranking based on three important factors.
Relevance – Refers to the keywords you used in your business name and business category to match the local search intent.
Distance – Refers to the proximity of your business from the searcher's current location.
Prominence – Refers to how well-established and popular your business is. Prominence ranking signal comes from how customers have reviewed your business and how well-optimized and consistent your NAP profiles appear in local search results, which leads us to the next topic.
What is NAP consistency, and how it boosts local search rankings?
Your NAP profile appears on your website and other locations across the web, like local citations, online business directories, social networks, review sites, and several other websites.
Business details such as name, address, and phone number should appear uniformly across all your citations, proving the authorization of your business.
It can be difficult to maintain NAP consistency and improve local SEO on your own without a proper team, local SEO services agency can help you with NAP optimization and local SEO.
Imagine if you run a hardware store and a searcher entered your name on google search to find your contact details. If your phone number is not identical, your searcher gets annoyed, and you just lose a potential client.
Inconsistent NAP can negatively influence your business. If you want to appear on the map pack and local search results, NAP optimization is essential to rank on google and outrank your competitors.
NAP inconsistency occurs when :
 

Incomplete NAP data entry goes outdated.

 

Failed to update current business location after moving.

 

Consumers unknowingly create duplication of listings when reviewing the wrong business.

 

Failing to update NAP data in case of multiple business locations
Follow the next steps to rectify and perform a successful NAP optimization,
Perform a citation audit
Perform a complete citation clean-up for discrepancies using brightlocal's citation tracker to spot NAP issues and manage your local citations.
The citation tracker identifies duplicate listings, performs a full NAP audit, and monitors existing citations making it a perfect tool for NAP optimization.
The tracker also provides new citation opportunities if you wish to create more NAP profiles than your competitor. Getting listed in the most valuable and high-quality sites can increase the chances of ranking in local search results.
Review your NAP data
After collecting your duplicate listings and inconsistent NAP profile information from your audit, proofread your NAP data on every website.
The last thing you want is a customer trying to reach out to you to call the wrong phone number. A small swap in your zip code can decrease your ranking chances.
Follow the data from the physical documentation of your business. Your paperwork is the primary source of your business information. Eliminate possible duplicate listings by placing list closure requests. 
Use Moz Local to automate closure requests.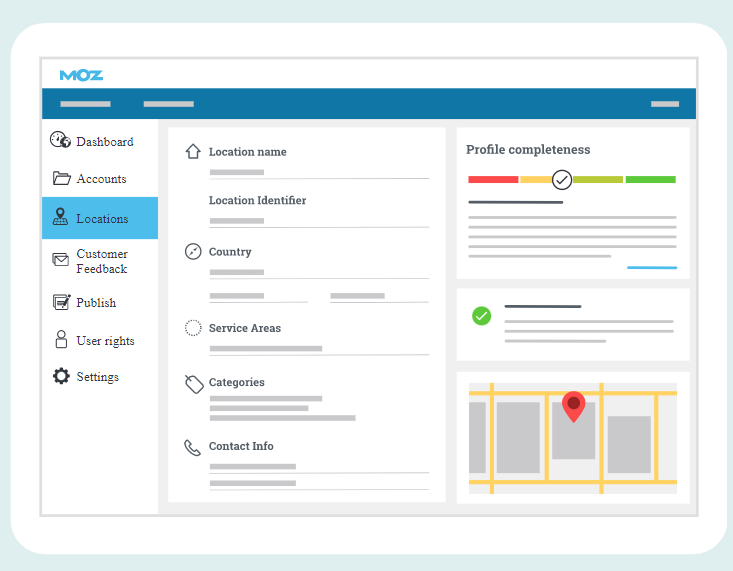 Update NAP data on your website
While your local business information validates the physical location, your website is digital proof of your business existence. Check the 'contact us page of your website for NAP optimization. Look for any errors in phone numbers, addresses, etc.
If you have added your business information anywhere on your website, like header, footer, URLs, and inside blog posts, update there as well.
Additionally, you can add multiple business locations you operate by embedding Google Maps on your website. Visitors can easily navigate to your business location, and it's also a strong ranking signal.
Since the website is used for link-building opportunities, the websites you are linking from will verify if they are linked to an authenticated business.
While outreaching for guest posting opportunities, the website owners would like to know if the business they are providing backlinks to has an optimized NAP profile.
Optimize Google My Business profile
Inconsistent NAP data in your Google My Business profile invites online phishers who can exploit your local business reputation. Users rely on business information provided in GMB.
As GMB profiles appear on the top of your webpage inside the map pack, it's easier for local searchers to find your business information.
Updating your NAP data can reduce the chances of duplication, and your GMB data accuracy will help increase your ranking position.
Update your directories and listings
Directories with high domain authority are the main source of traffic and lead. Local searchers trust these directories to provide them with correct business information.
You can manually update them or contact customer support. Maintain consistent NAP data in all your directories and listing to match your business documentation.
Add Local schema markup to your website.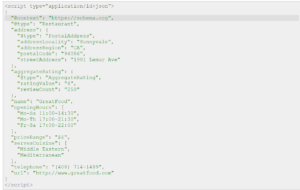 Accurately structured data on your website can generate organic traffic for your local business. Schema helps Google crawlers to identify your NAP data and improves search engine visibility.
Use Google Structured data markup helper to include the structured data for your local business on your website. After generating the code, check for missing information to be updated in Google's Structured data testing tool.
Update Social Media
Lastly, NAP optimization in social media platforms will leave no stone unturned. Your social profiles are linked to your business too.
Remember, Google crawls every link that links back to your website and business profile.
Social media is a platform for brand building and awareness and can potentially drive sales to your business.
If your business has just started to create social media profiles, linking your website and other listings is still useful when you start gaining followers.
Conclusion
No secret sauce could magically grow your local business. Word of mouth is not the only way to rely on these days. It's about committing yourself to consistency with your local SEO strategies.
NAP optimization is often overlooked because of the ridiculous amount of labor. But they can cut down your financial costs, and the time invested is not a lot.
Performing the list of things mentioned above to clean up your citation discrepancies can contribute to Google's trust for providing legitimate information to optimize your NAP profile.
Gradually your local business will gain the exposure it deserves for your Local SEO efforts by making these simple adjustments.
Sometimes when things don't seem to work, you just have to go back and start with the basics.