No.1
SEO Agency

In Malaysia. For 10x Traffic and Growth for Your Business.

Pentra SEO Consulting Firm is one of the leading SEO agencies in Malaysia, with more than five years of professional expertise facilitating businesses to enhance their online visibility as well as online traffic.
The Advantages of Hiring Pentra SEO Consultants, Malaysia's Leading SEO Provider
Are you looking for the best SEO agency in Malaysia? Pentra SEO Consultants can provide you with a significant advantage in growing your business. Given that it is a matter of having knowledge and expertise that allows your business to grow and succeed. We offer a variety of real estate SEO services to help real estate companies increase their natural traffic and search engine rankings. Pentra real estate SEO services agency offers the following SEO services for real estate enterprises.
Are you searching for something else that we haven't mentioned?

Contact our experts for a one-on-one consultation and let us discuss how we can assist you.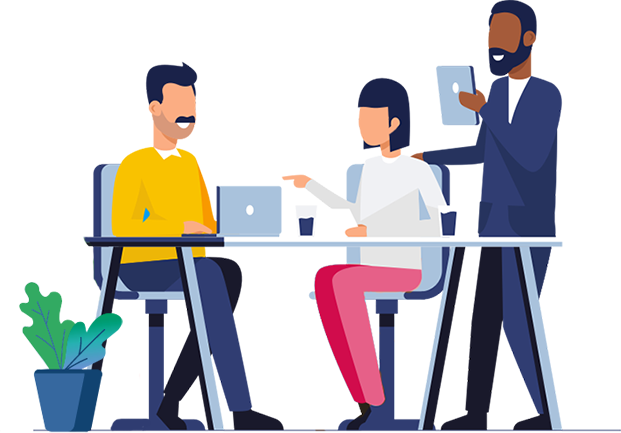 How Pentra SEO Services Malaysia Agency Does SEO – The SEO Methodology we follow

Each SEO company has a unique way of accomplishing things. It might or may not be effective for them. However, at Pentra SEO agency in Malaysia, we have developed an SEO methodology that has proven to be successful time and again.
Phase 1: Keyword research and analysis
SEO methodology involves various techniques that help businesses optimize their website for search engine results. One of the key aspects of SEO is keyword research and analysis. 
This is the initial step of our SEO methodology in Pentra SEO agency Malaysia.
Keyword research is a process of identifying the search terms that users enter into search engines when looking for products, services, or information related to a particular topic. 
Our SEO specialists at Pentra SEO Services Malaysia are going to first comprehend the essence of your business and what it is all about, which includes your products and services.
Our SEO conduct keyword research which helps us understand your businesses and what your target audience is searching for and how they can optimize their website to rank higher in search engine results pages (SERPs). 
Keyword analysis involves analyzing the search volume, competition, and relevance of the identified keywords, to select the ones that are most likely to bring in qualified traffic to the website. 
By using relevant keywords throughout their website content, businesses can increase their visibility in search results and drive more traffic to their site.
We accomplish this through our expertise, best practices, and cutting-edge tools and technologies.
Phase 2: SEO Content Development for Your Website
SEO content development is a crucial aspect of creating a successful website. 
To begin the process of SEO content development, we first identify the keywords and phrases that are most relevant to your website and its content. This can be done through keyword research, which involves analyzing search trends and identifying the most commonly searched terms related to your industry or niche.
Once the target keywords are identified, we begin creating content that incorporates them in a natural and effective way. This might involve writing blog posts, creating product descriptions, or developing landing pages that are optimized for specific keywords.
The best part is that our SEO content specialists at Pentra SEO Agency in Malaysia can handle all of your content needs. We begin by creating the most essential landing pages – product and service pages – and then move on to blogs.
It's important to remember that SEO content development is an ongoing process that requires regular updates and revisions. We do that by monitoring your website's search engine rankings and analyzing
Phase 3: On-page optimization
On-page optimization services refer to the techniques that are implemented on a website in order to improve its visibility on search engines. These techniques include optimizing the website's content, titles, descriptions, images, and internal links. 
We at Pentra SEO agency Malaysia, optimize these elements to make the website more search engine friendly and thus increase its chances of ranking higher in search engine results pages (SERPs). On-page optimization services also involve ensuring that the website is user-friendly and easy to navigate, which can lead to improved user engagement and ultimately higher conversion rates. 
Some common on-page optimization techniques include keyword research and optimization, meta tag optimization, header tag optimization, and image optimization. Implementing these techniques can help businesses improve their online visibility and attract more targeted traffic to their website.
Like a pro, we follow these practices at Pentra SEO agency in Malaysia.
Phase 4: Internal link optimization
Internal Link Optimization is a crucial aspect of SEO that helps to enhance the visibility of the website. It is the process of linking one page of your website to another page on your website. 
Doing so, it helps Google to understand the structure of your website, and it also helps to distribute link equity evenly throughout your website. Internal link optimization helps to improve user experience by guiding them to related content on your website. It also helps to reduce bounce rates and increase the time spent by visitors on your website. 
Therefore, it is important to have a proper internal linking strategy to enhance the visibility and performance of your website on search engines.
We ensure that all of your website's core pages are interlinked. To accomplish this, we create an interlink map that analyzes where it would be best to place which links.
Phase 5: Off-page optimization and link acquisition
Off-page optimization services refer to the techniques and strategies that are implemented outside of a website in order to improve its search engine ranking. This type of optimization includes activities such as link building, social media marketing, guest blogging, and influencer marketing. 
Off-page optimization is essential for improving a website's visibility and driving traffic to the site. 
The next thing to do is to boost your website's authority and visibility even more by gaining backlinks from relevant high DA sites.
By building high-quality backlinks and establishing a strong online presence, a website can improve its credibility and authority in the eyes of search engines. 
Furthermore, the greater the number of backlinks you have, the more Google considers your website to be relevant for the niche, resulting in a ranking boost. All of this leads to increased visibility, traffic, and lead conversion.
We conduct extensive research to find potential sources for acquiring backlinks for your site and even handle the outreach process.
That is how we rank your site to attract more organic traffic at Pentra SEO agency in Malaysia
Begin to see 10X SEO growth. Now is the time to join forces with the best SEO agency in Malaysia.

Set up a one-on-one meeting with one of our consultants and tell us about how we can assist your company drive organic traffic.
You're One Step Away from Hiring the
Best SEO Agency
Talk to one of our experts over a free personalized session and let us know how we can help you out.